Pecorino Colli Aprutini IGT
Our new quest was to make wine with Pecorino grapes! The 2020 harvest brought Le Murate Pecorino Colli Aprutini.
Wine cannot be made without some forethought and Le Murate Pecorino is the result of a precise mission to produce a wine that would speak eloquently of the nature of the vine. Here we have a wine that unfolds specific aromatic nuances but also a vibrant, stylish character.
The fermentation solution chosen aims precisely to extract the aromatic traits and striking structure from the skins. We're delighted with the result. Le Murate Pecorino is a winner with its feisty acid backbone and ample but restrained structure. A linear wine that wagers on its confident nose notes to reveal its true character.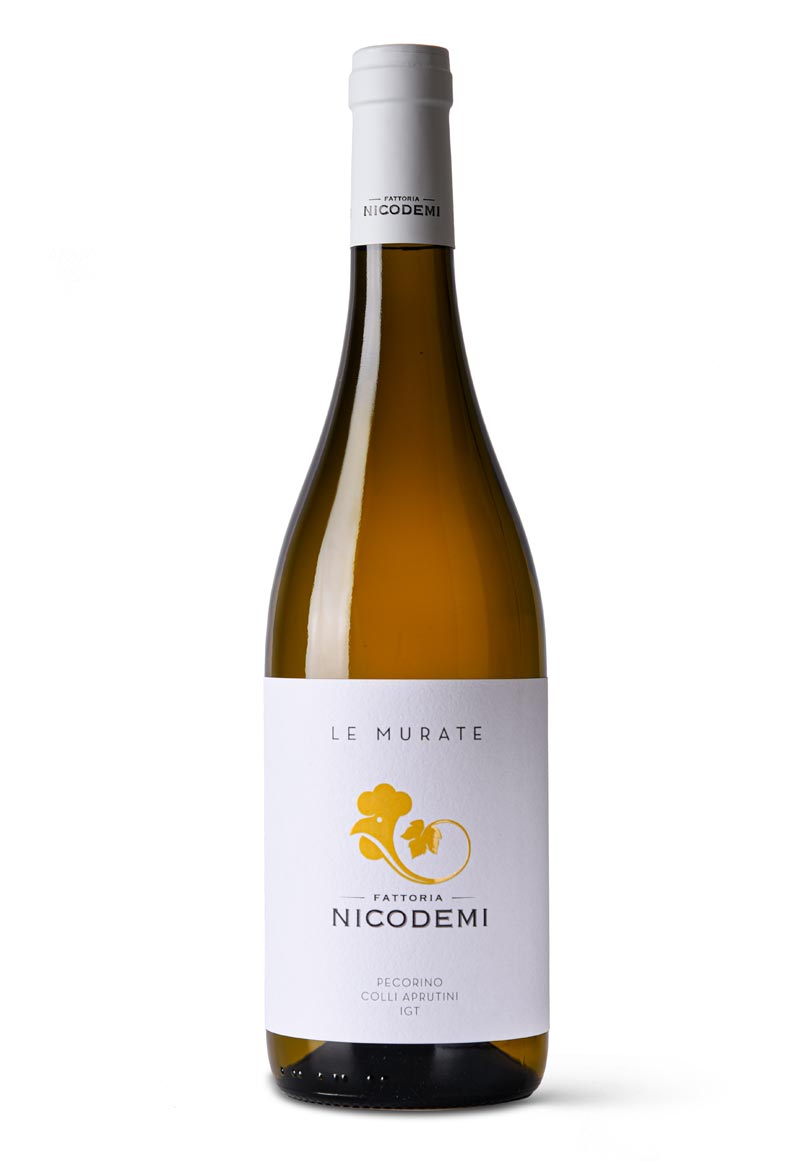 DESIGNATION: Pecorino Colli Aprutini IGT
AREA: Abruzzo – Teramo hills
VARIETY: Pecorino
ALTITUDE: 300 metres
SOILS: Limestone and clay
TRAINING SYSTEM: Row
DENSITY: 3,500 plants/hectare
VINEYARD AGE: 20 years
AVERAGE YIELD: 80 quintals/hectare
HARVEST: First weeks in September
WINEMAKING METHOD: Maceration of 4 hours at low temperature, then soft crushing to produce first-run juice. For the next 5 days the juice undergoes stabulation at low temperature to and is stirred daily. Spontaneous fermentation follows at 16 °C.
AGEING: 3 months on fine lees with weekly stirring.
BOTTLE AGEING: 2 months
PRODUCTION: 2,500 750ml bottles
SENSORY PROFILE: Golden yellow hue ushering in a nose of aromatic herbs and balsamic hints. The fruit notes are typical of yellow-fleshed fruit but with no lack of citrusy scents. The mouth is intense with good acidity and a well-developed structure. Crisp mineral notes conjure up stylish, lingering citrus fruit.
PAIRINGS: Fish in general, excellent with shellfish, crudités, fried fish. Equally good with white meat like rabbit, poultry and mid-ripe cheeses.
SERVING TEMPERATURE: 16°-18°C