THE TASTING ROOM IS A SPECIAL PLACE. A WOODEN STAIRCASE LEADS US DOWN TO VINEYARD HEIGHT. THE REST OF THE ROOM IS A UNDERSTATED STONE, WOOD, IRON AND GLASS.
The story of our estate begins with a grandmother's dowry and the visionary ambition of an inspired father. Fattoria Nicodemi was part of our grandmother's dowry. Our father, Bruno Nicodemi, transformed it into a modern winery in the 1970s, leaving Rome and his job to do so. He was also a person of refined good taste and when he decided to convert his grandmother's old farm, he did so by considering his own time while taking into account the future. When we designed the tasting room we simply continued the project he began.
Our love of Abruzzo means we always want to share the place and we welcome anyone who wants to get to know it. So our cellar has never been just a place where we make the wine, but also a place where we offer our hospitality, inspired by nature, our products and local culture. We'll welcome you with an introduction to the business, followed by a walk in the vineyards to discover the quirks of the Colline Teramane terroir, spectacular hilly wine country. We'll stroll through our heirloom vineyards, over half a century old, trained in typical, traditional Abruzzo pergola and we'll compare them with recently added espalier-trained vines. Our cellar will be your chance to learn about our production choices and the idea from which our wines are born. The visit continues in the tasting room with a privileged view of the vineyards, where you can discover the wines of this unique territory.
OUR WINE COUNTRY
In the heart of the Teramo Hills
TASTING EXPERIENCE
Come for a full immersion in the heart of our winery, and discover the history, culture and wines of unique territory.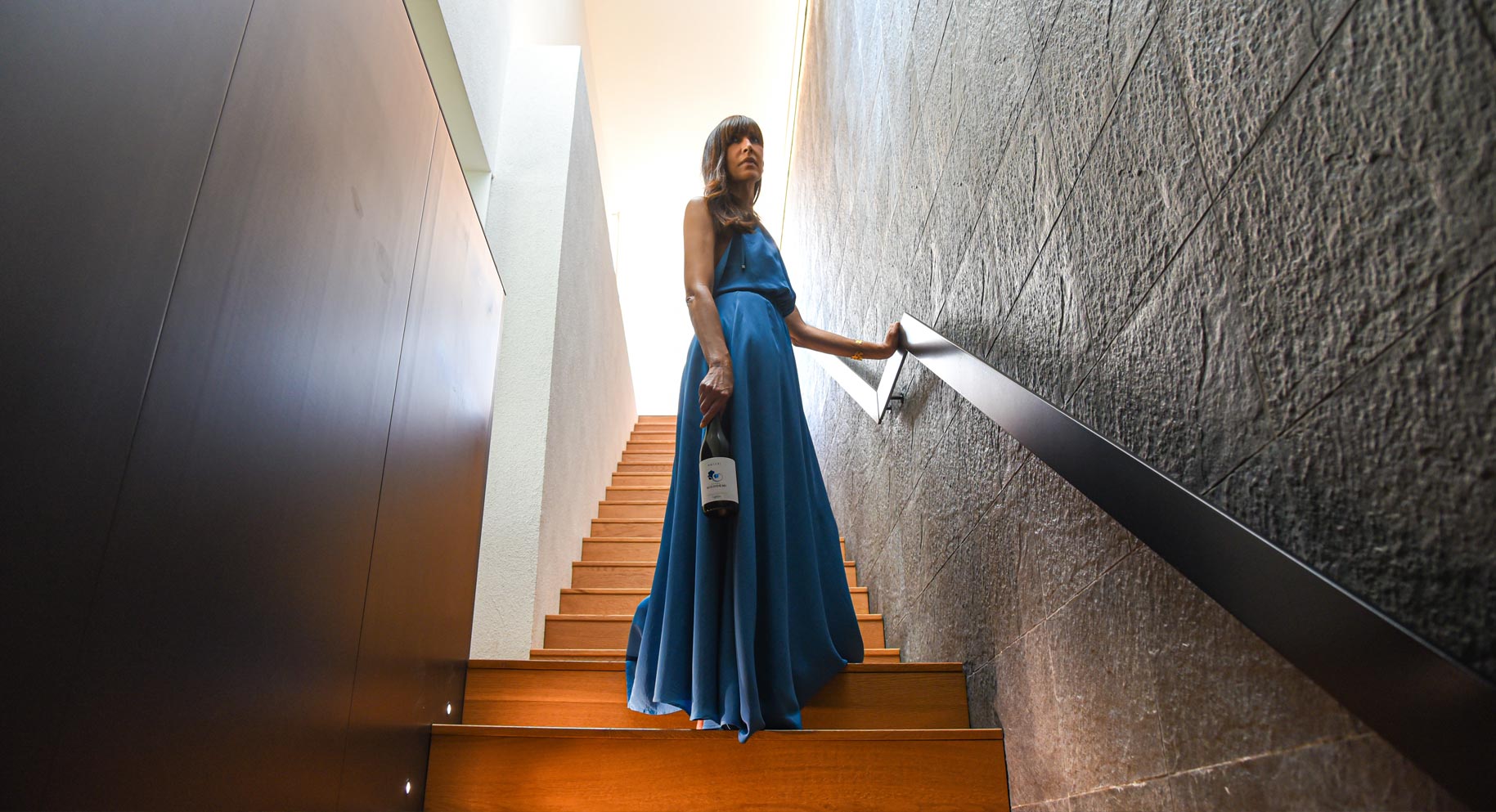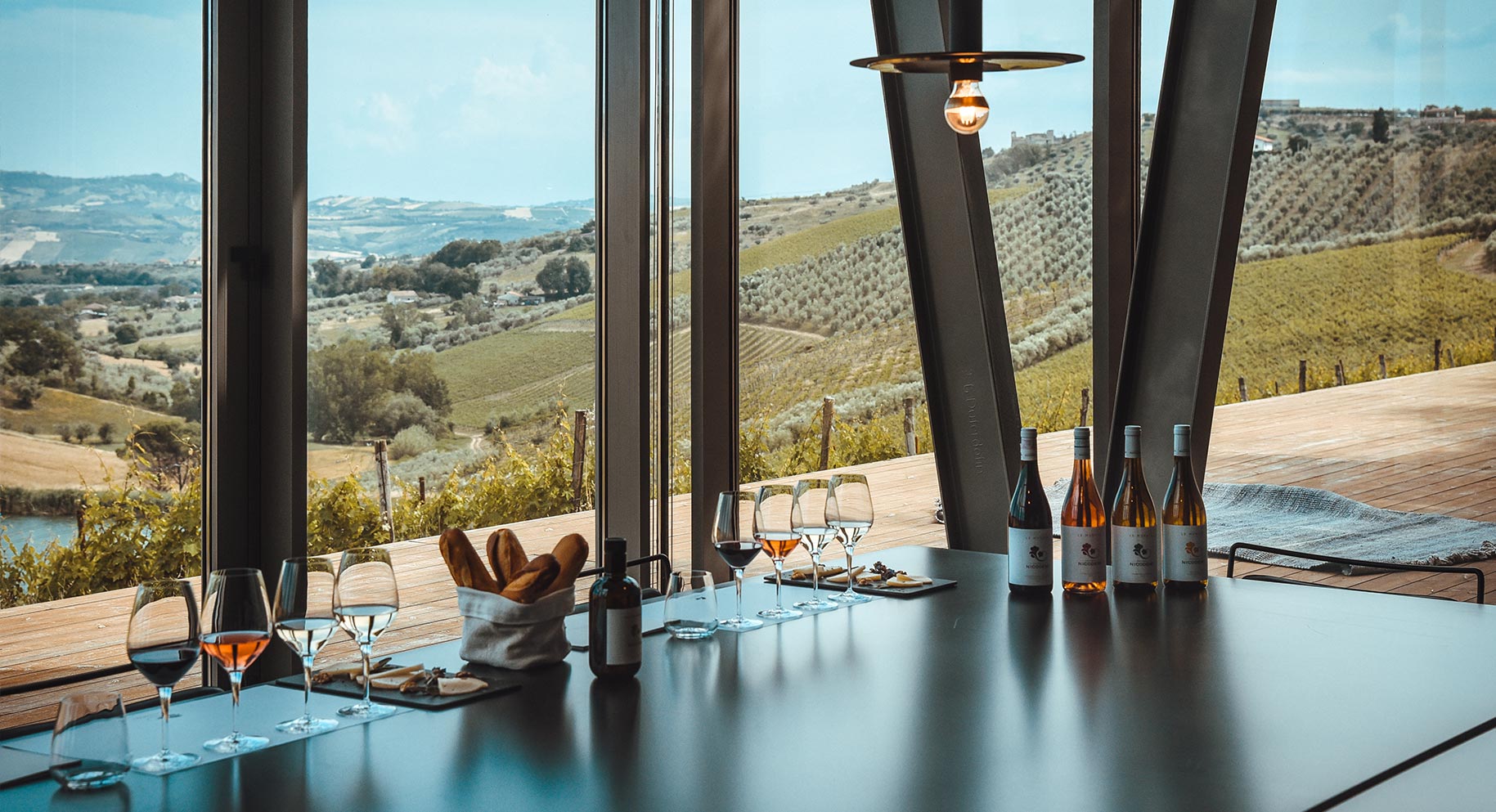 Wheat Field with Cypresses
John Vance,, 2017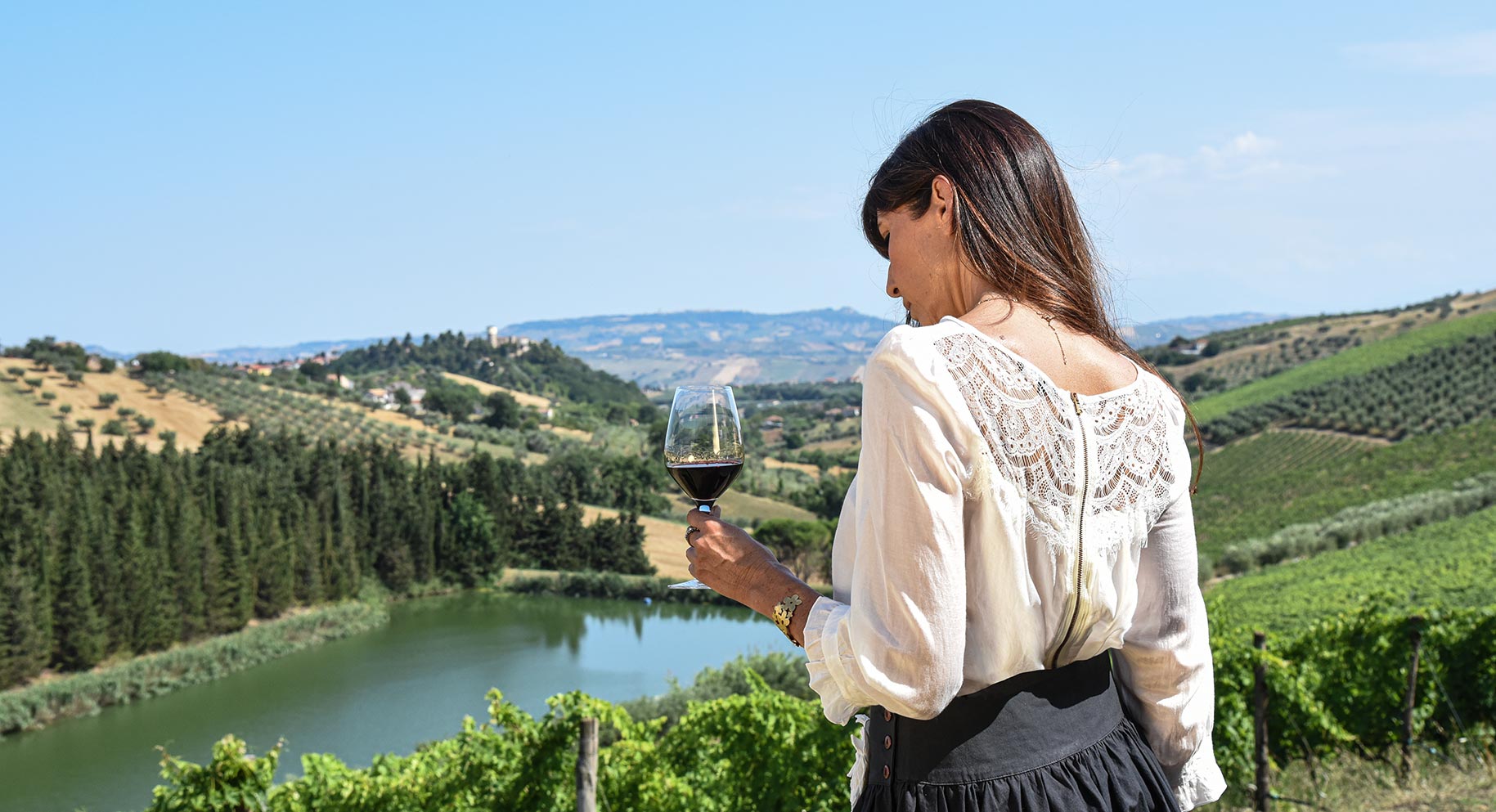 Wheat Field with Cypresses
John Vance,, 2017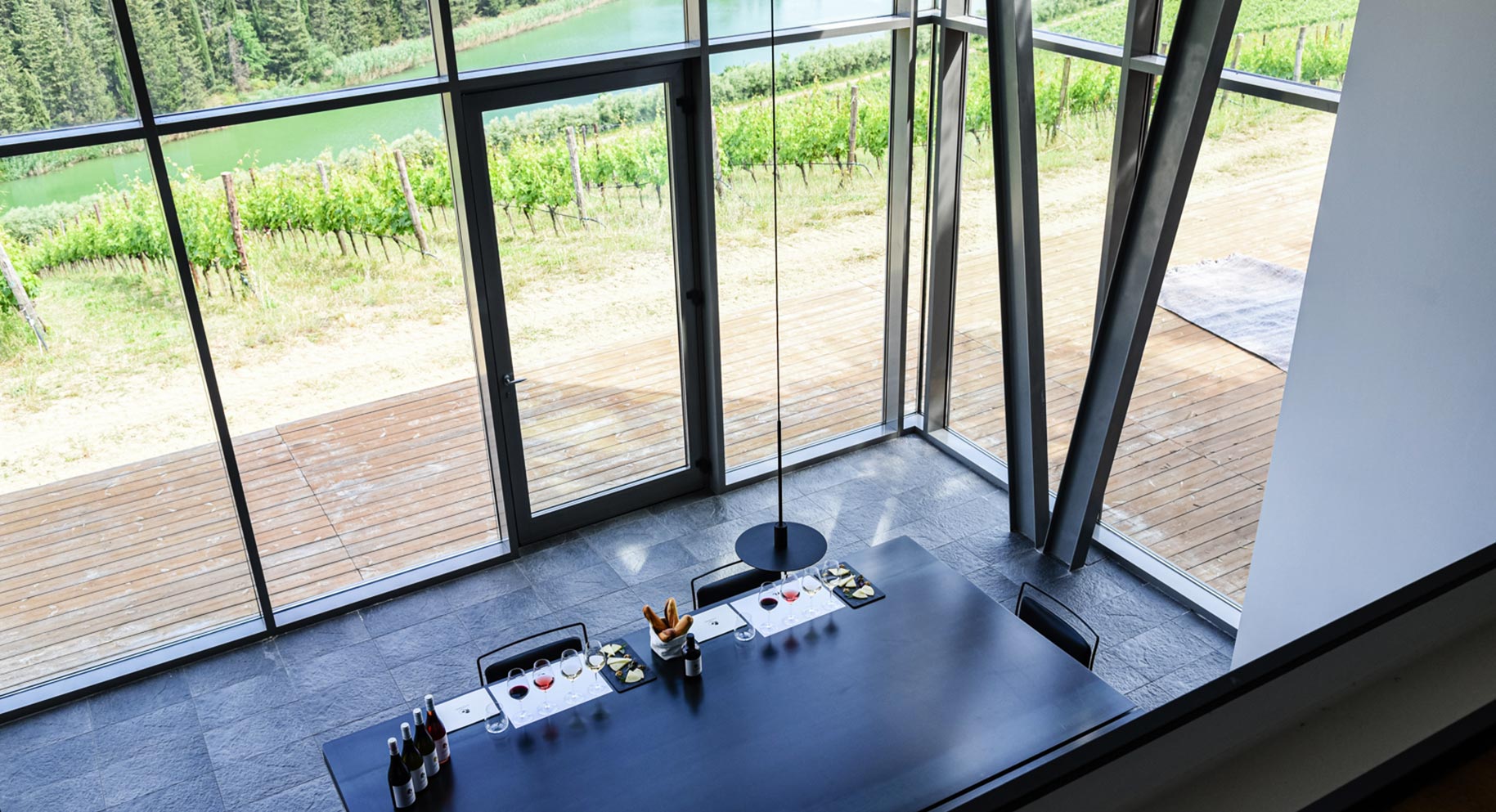 Wheat Field with Cypresses
John Vance,, 2017
L'Esperienza Nicodemi
Tasting
Tasting
For information and reservations write to us, our staff will be able to guide you in your choice.
Contact us