MONTEPULCIANO D'ABRUZZO COLLINE TERAMANE DOCG RISERVA
The Neromoro cru came from some exciting research and a special selection of Montepulciano grapes from a single plot. There is no doubt that the particular Montepulciano biotype found here, combined with the age of the vines, creates a habitat for grapes rich in polyphenols. Add to this low yield per hectare and the result is perfect ripening.
Neromoro is our dream wine come true, the voice that expresses the qualities of our homeland, the breezes that blow on summer afternoons. And our winemaking philosophy. Harvested from such a venerable vineyard, the grapes infuse the wine with its past and its peasant roots. A wine that speaks of who we areeager yet elegant, passionate yet refined.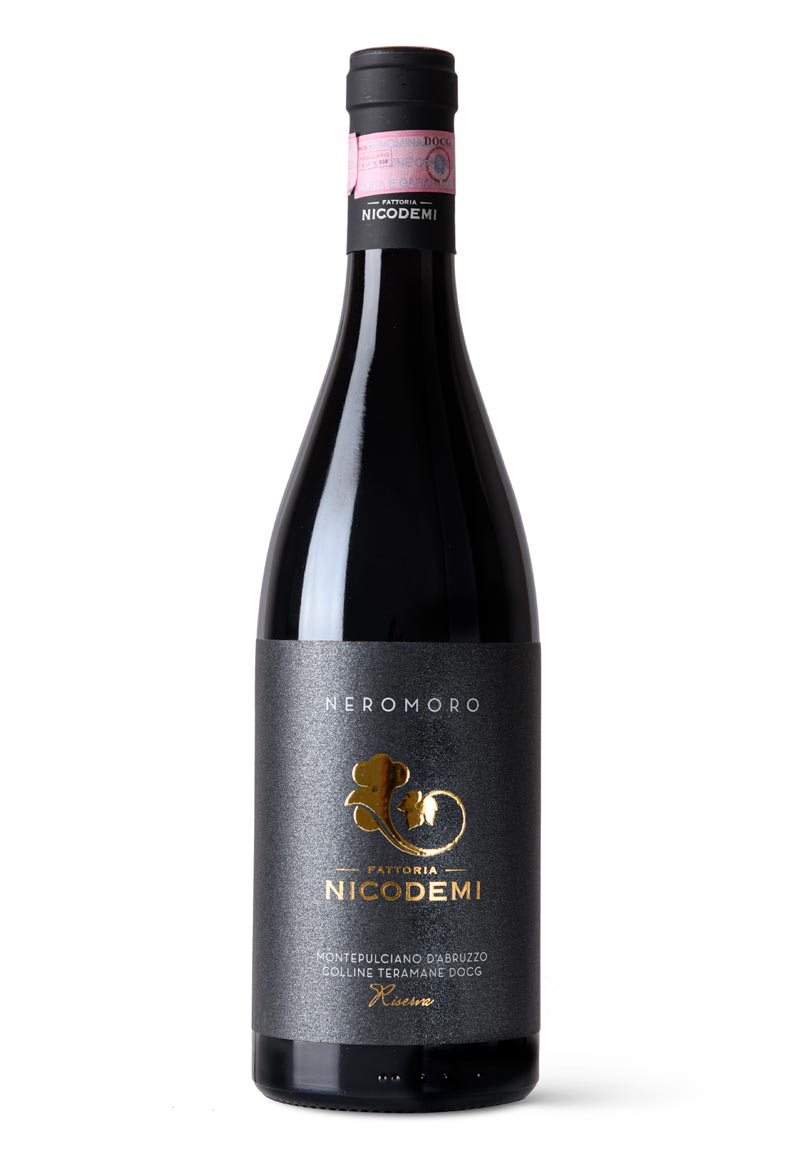 DESIGNATION: Colline Teramane Montepulciano d'Abruzzo DOCG Riserva
AREA: Abruzzo – Teramo hills
VARIETY : Montepulciano
ALTITUDE: 300 metres
SOILS: Medium-textured limestone and clay
TRAINING SYSTEM: Abruzzo pergola
DENSITY: 1,600 plants/hectare
VINEYARD AGE: >50 years
AVERAGE YIELD: 60 quintals/hectare
HARVEST: Second ten days in October
WINEMAKING METHOD: Destemming followed by maceration for 15–20 days, with fermentation in vertical vats.
AGEING: Aged in new and second-fill barriques for 16–18 months. Racking, no fining and no filtration before bottling.
BOTTLE AGEING: 6 months
PRODUCTION: 6,000 750ml bottles – 200 1.5l magnum bottles.
SENSORY PROFILE: Intense ruby red hues open the way to a well-structured, well-balanced, persistent wine. An ample nose profile of blackberry, blueberry and blackcurrant notes, hints of red pepper and liquorice, nuanced with balsamic cues. A rich, stylish palate with a long finale.
PAIRINGS: Superb with sweet and sour dishes, mature cheese, roast and barbecued meat, game, and traditional Abruzzo fare.
SERVING TEMPERATURE: 16°-18°C