The future is shaped by the past with Cocciopesto Trebbiano d'Abruzzo, a project that began with the 2017 vintage, when we decided to make a Trebbiano in jars of cocciopesto, a material known as opus signinum, an ancient technique mixing brick, stone fragments, sand, binder and water, then air-dried for at least 30 days.
Thanks to its microporous qualities, cocciopesto starts micro-oxygenation and enhances the sensory qualities and aroma of the wine without leaving traces. The result is a refined, delicate wine with a decidedly mineral character.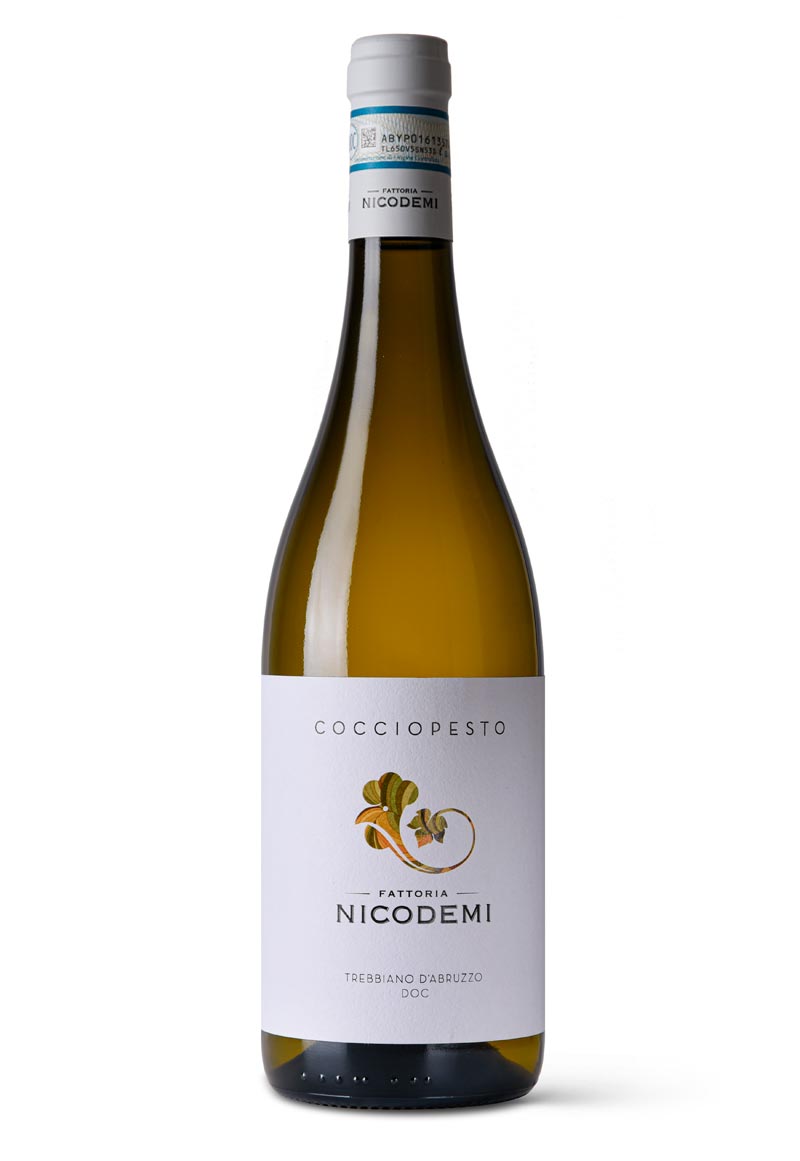 DESIGNATION: Trebbiano D'Abruzzo DOC
AREA: Abruzzo – Teramo hills
VARIETY: Trebbiano
ALTITUDE: 300 metres
SOILS: Medium-textured limestone and clay
TRAINING SYSTEM: Abruzzo pergola
DENSITY: 1,600 plants/hectare
VINEYARD AGE: >50 years
AVERAGE YIELD: 50 quintals/hectare
HARVEST: Second and third ten days in September
WINEMAKING METHOD: The grapes are de-stemmed but not pressed, then fermented with ambient yeasts. Five months of maceration. Manual punching down in done in the first 15 days.
AGEING: After racking, the wine went back to the cocciopesto tank where it continues refinement until it is bottled without filtration.
BOTTLE AGEING: 3 months
PRODUCTION: 1,200 750ml bottles
SENSORY PROFILE: Straw yellow and ample hints of delicate floral notes rolling elegantly into aromatic herbs. Snappy fruit and minerality surprise on the palate. A wine of outstanding progression, dynamic palate and sheer finesse.
PAIRINGS: Perfect with fish-based dishes, such as seafood salads and raw fish. Excellent with risotto and wok-stirred vegetables. Ideal with white meats and lightly aged cheeses.
SERVING TEMPERATURE: 10°-12°C