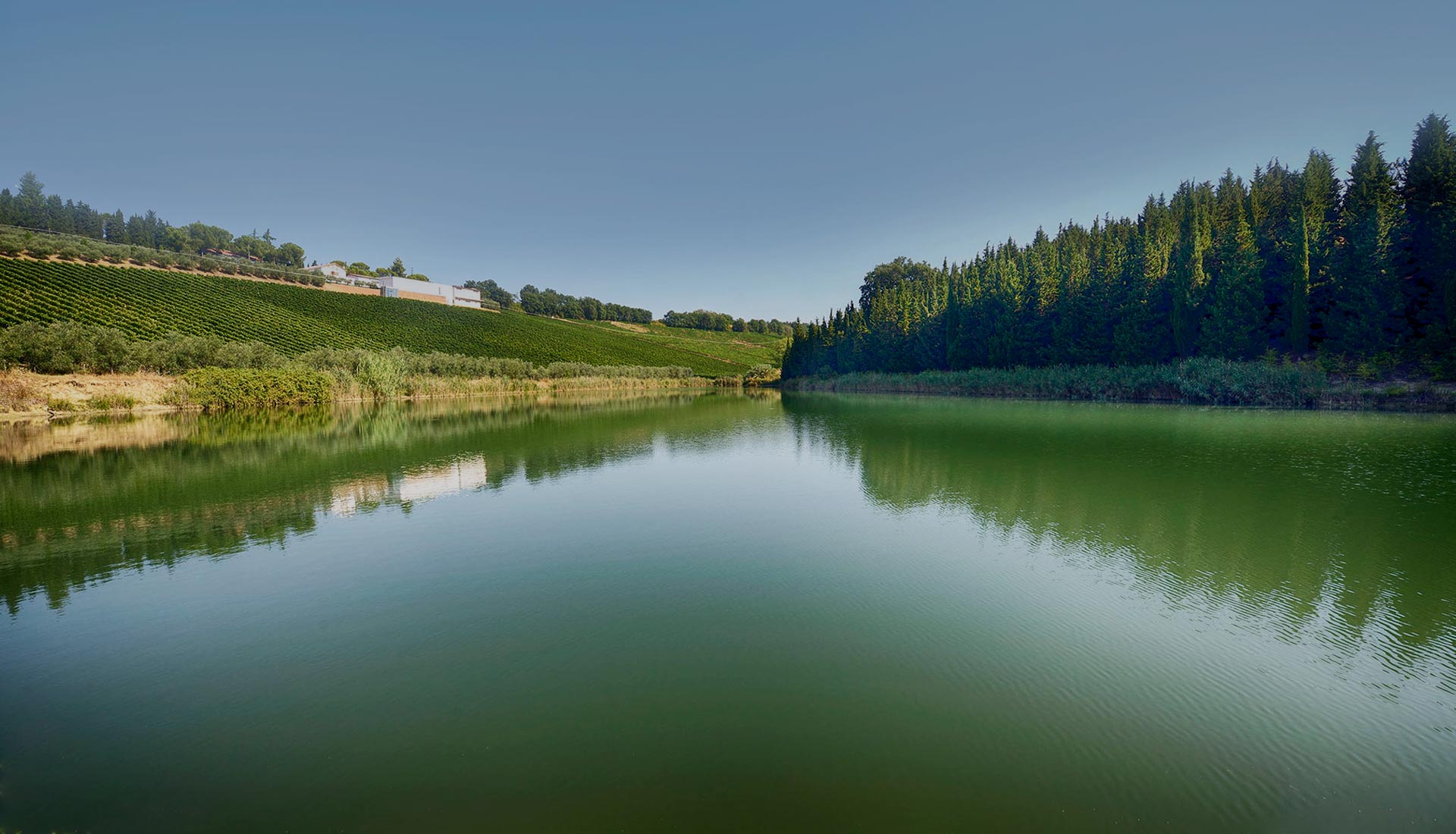 Terroir
Our wines are the voice of our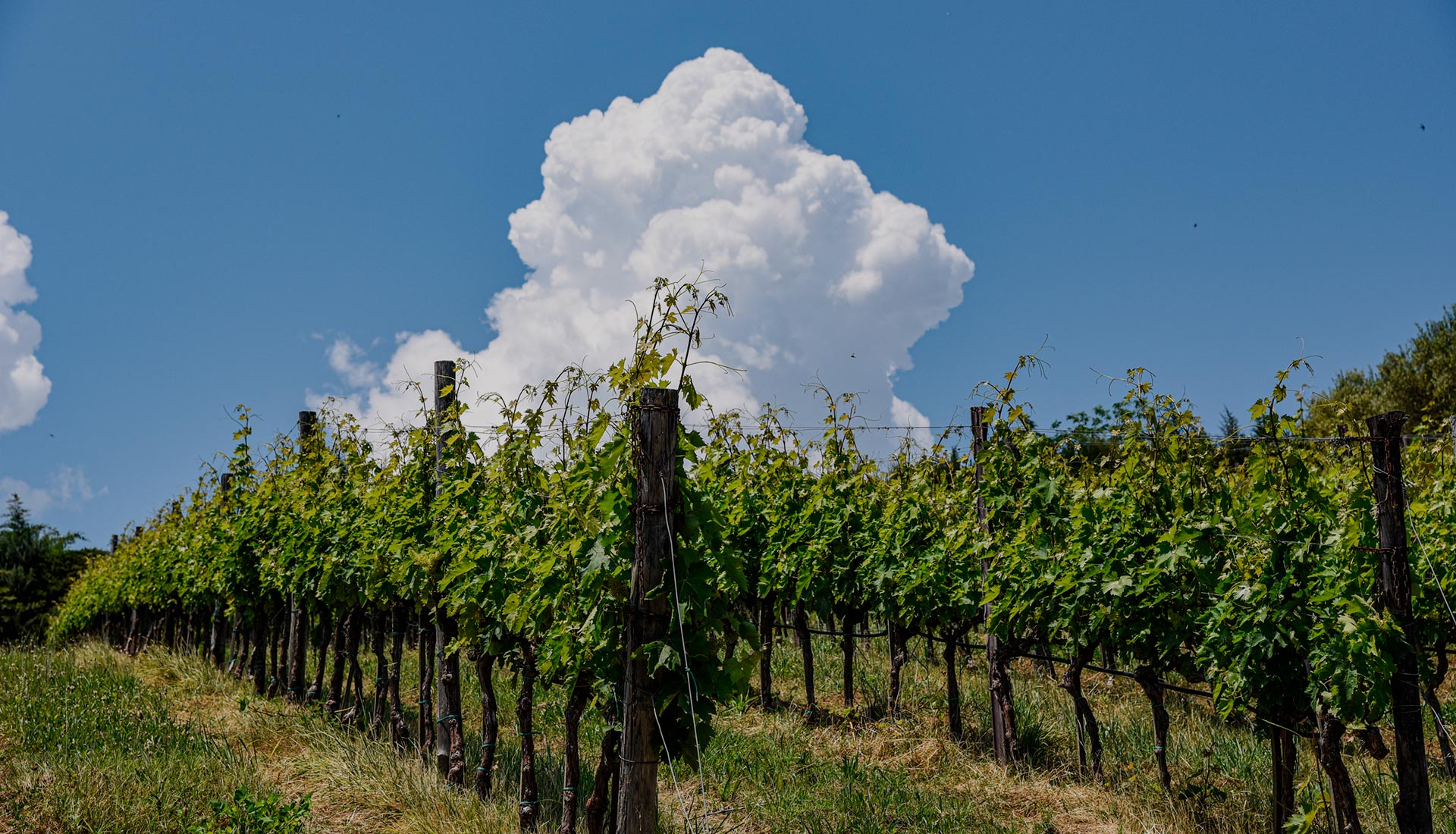 Land
The delectable beauty of the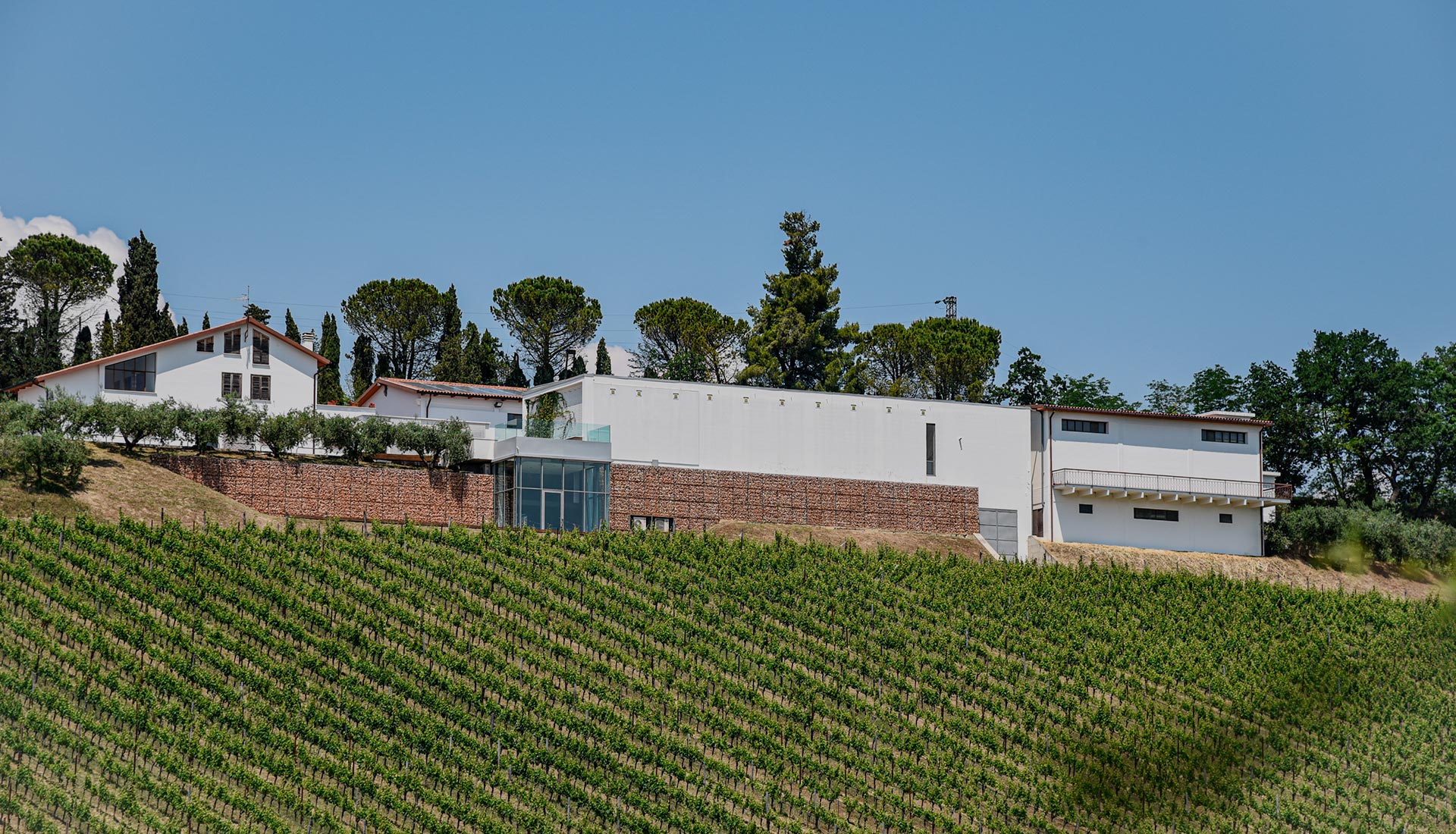 Teramo Hills
Deep in the heart of the

WE WERE CITY DWELLERS … OUR LIFE IN THE COUNTRY WAS SIMPLY THE LONG SUMMERS SPENT PLAYING IN THE VINEYARDS.
But life took an unexpected turn and placed the winemaking business firmly on our shoulders. We'd grown up among the vines and their story was our story, far more than we 'd realized until then. We didn't say much. We just took a look around and got to work.
Two siblings who took over the business in 2000, each chose the tasks they were best suited to for mindset and outlook. Elena is more flexible, she likes new challenges, so she preferred to work in sales, which have taken her around the world, growing winery exports to 80% of production. At the winery, she works with a young, dynamic team, overseeing every step of the production cycle. Alessandro likes to be in control of things so he spends most of his time at his desk, where his commitment is mainly administration and accounts. And here he's always in the front line, often troubleshooting, as well as being the go-to person for Nicodemi workers.
LIKE ANY GOOD LOVE STORY, IT CREPT UP ON US. OUR AFFECTION FOR OUR WINERY AND ITS PRODUCTS WAS WRITTEN IN OUR DESTINY
It happened to our grandfather Ezio, a potter from Castelli, who fell in love with this land, which was part of our grandmother's dowry. It happened to our father Bruno, who dreamed of turning it into a modern winery back in the 1970s, leaving Rome and his job there. The story of the winery is the story of a family and the blessing of tradition.
Organic
Our decision to go organic was above all a conscious choice. Not only did it allow us to guarantee our wines were wholesome and top quality, it also meant we could point our winery in a direction that would sustain eco values. Our cellar is now fully solar-powered because we are convinced that green is the way to go. Our production process is literally rooted in soil so we have to love the land, take care of it and protect it to ensure its survival for future generations
"The organic farmer treats the land as a 'living community'

"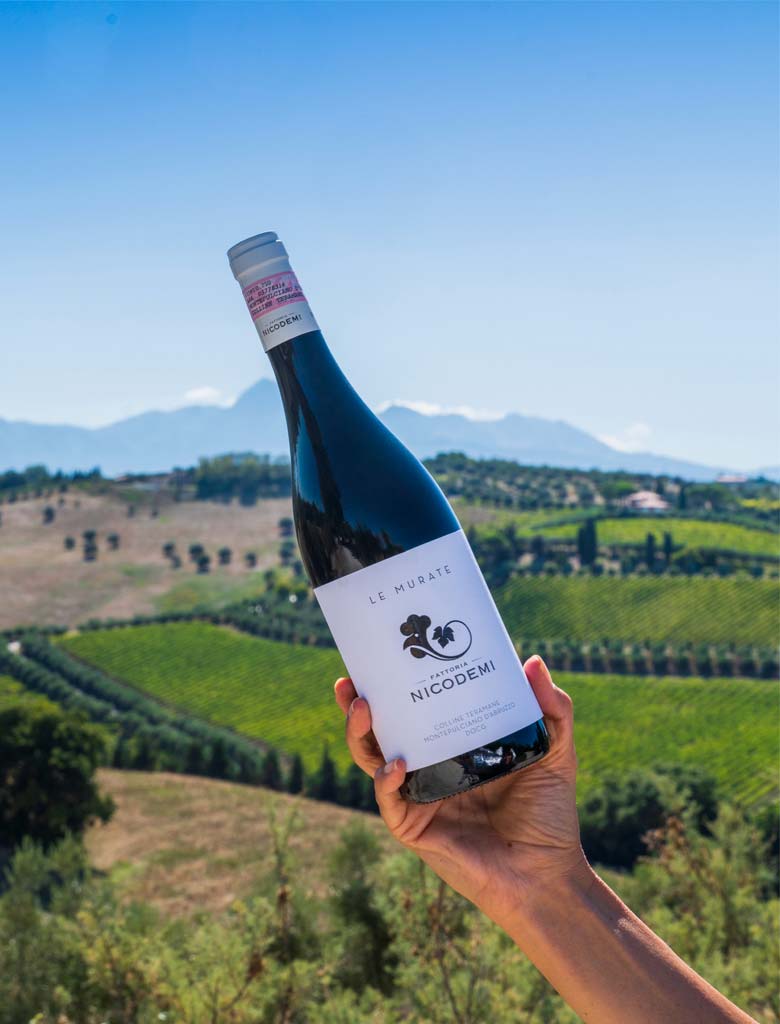 RAW MATERIAL
RAW MATERIAL
THE HUMAN TOUCH
Raw material calls for a skilled hand to shape them and without human expertise no product can be made. Processing the fruits of the field we render them unique with our own personal interpretation, like a sculptor who reveals the soul of a marble slab. Our respectful actions in tending the grapes and our experience help us turn them into wine without stress. A gentle helping hand brings results that withstand the test of time.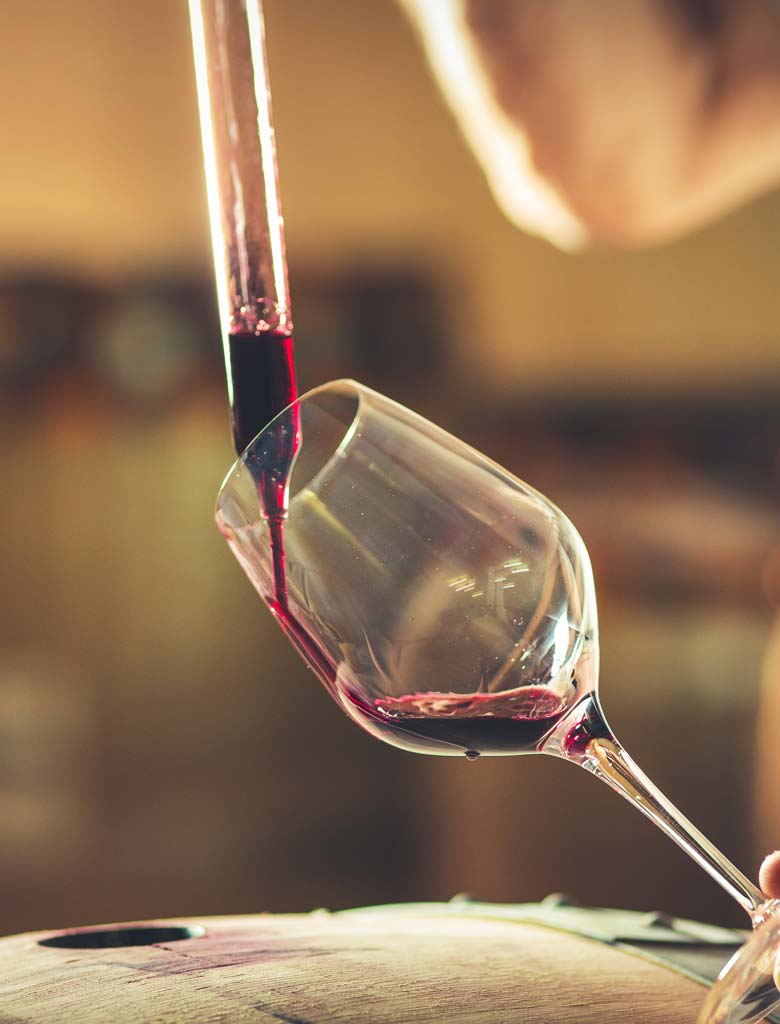 SIMPLICITY
SIMPLICITY
Essential
Making wine is a painstaking task: it requires respect for tradition and timely innovation. We're delighted that our wines are proud voices of the terroir where they're made. So why not get rid of all those cellar processes required by tastes and trends? The real challenge was to recover the authenticity, the essence of the fruits of the field. Just Montepulciano and Trebbiano, and their true nature. Less is more.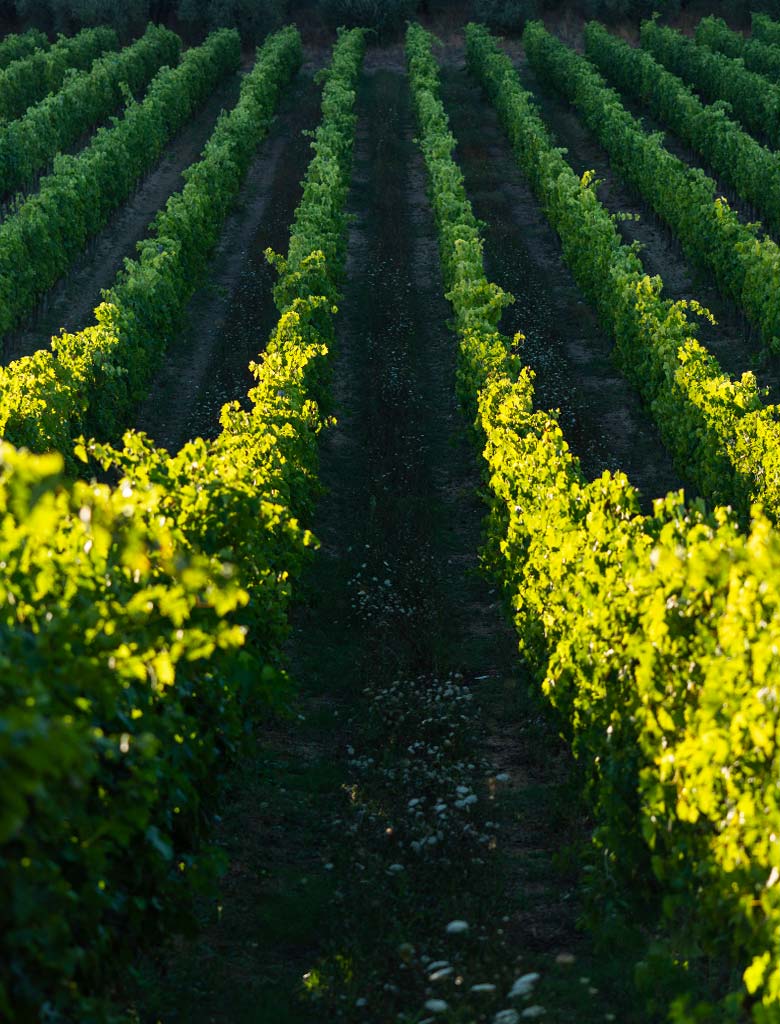 PRODUCTION
PRODUCTION
Native
Each year we produce 200,000 bottles of wine and we use only grapes from our own estate: all native varieties of Montepulciano and Trebbiano, which go into our Montepulciano d'Abruzzo Colline Teramane DOCG and Trebbiano d'Abruzzo DOC designations. Today's number one rule is to ensure that the terroir is in pole position and the human hand is simply an added value. We let Nature take that hand to ensure our wine speaks the language of the vineyard and shows the soul of its maker. The hard truth is that wine should – must – reflect land, vine and culture.
Reviews
Over time we've received such positive feedback that it spurs us on to more research and innovation. Read on and you'll understand why we're so proud of ourselves.
Notàri Colline Teramane Montepulciano d'Abruzzo 2017 receives the Three Glasses in the Gambero Rosso Guide to Italian Wines.
Trebbiano d'Abruzzo Cocciopesto 2017 receives the SlowWine Great Wine award, "for the excellence of its organoleptic properties".
With a score of 96/100 the Neromoro Montepulciano d'Abruzzo DOCG Colline Teramane Riserva 2015 wins the Faccino Doctor Wine in the prestigious Essential Guide to Italian Wines.
Our love of Abruzzo means we always want to share it with other and we welcome anyone who wants to get to know it. So our cellar has never been just a place where we make the wine, but also a place where we offer the hospitality inspired by nature, our products and local culture. Come listen to our winery's story as you walk through the vineyards, so you get to know the life and soul of the wine.
Scopri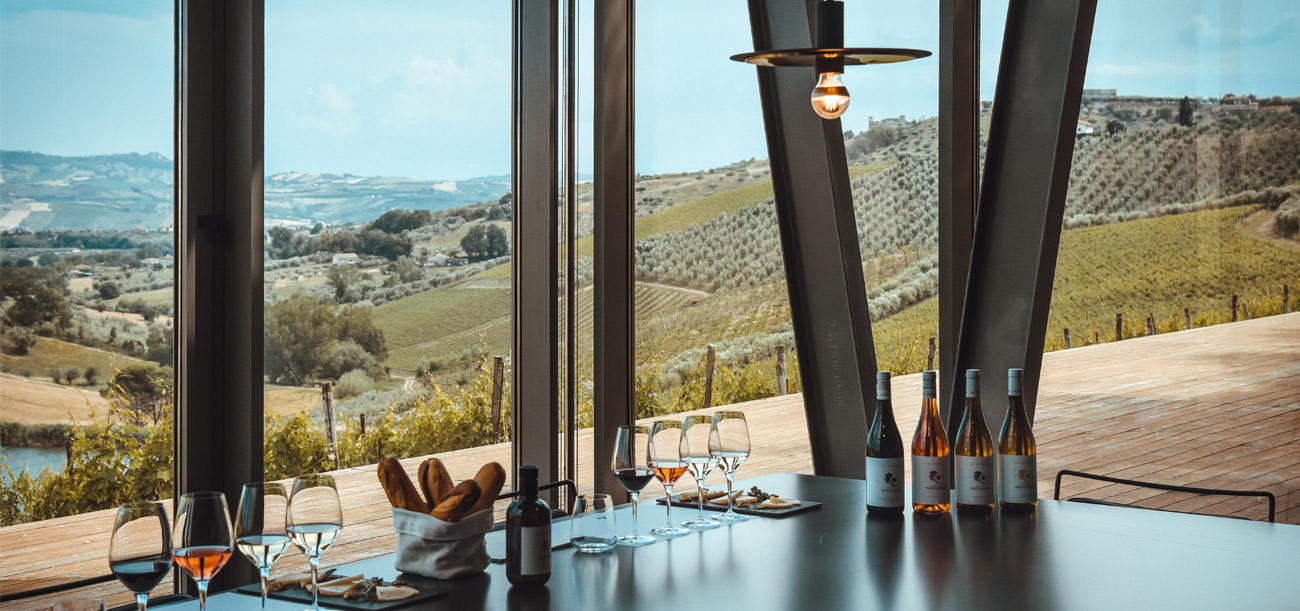 STAY UP TO DATE
Sign up for our newsletter to stay up to date with all our news and hear about special offers just for you!
Our news is only Nicodemi news and we won't bug you. You can unsubscribe at any time.