Colline Teramane Montepulciano d'Abruzzo DOCG
Notàri is the ancient name of our town, Notaresco, but we also chose it to conjure up the charisma of our hills, rolling down to the sea with the Gran Sasso massif standing guard behind.
The first vintage was bottled in 2003 and this Montepulciano is a blend of three heirloom vineyards of different ages, aspecting and type of training system.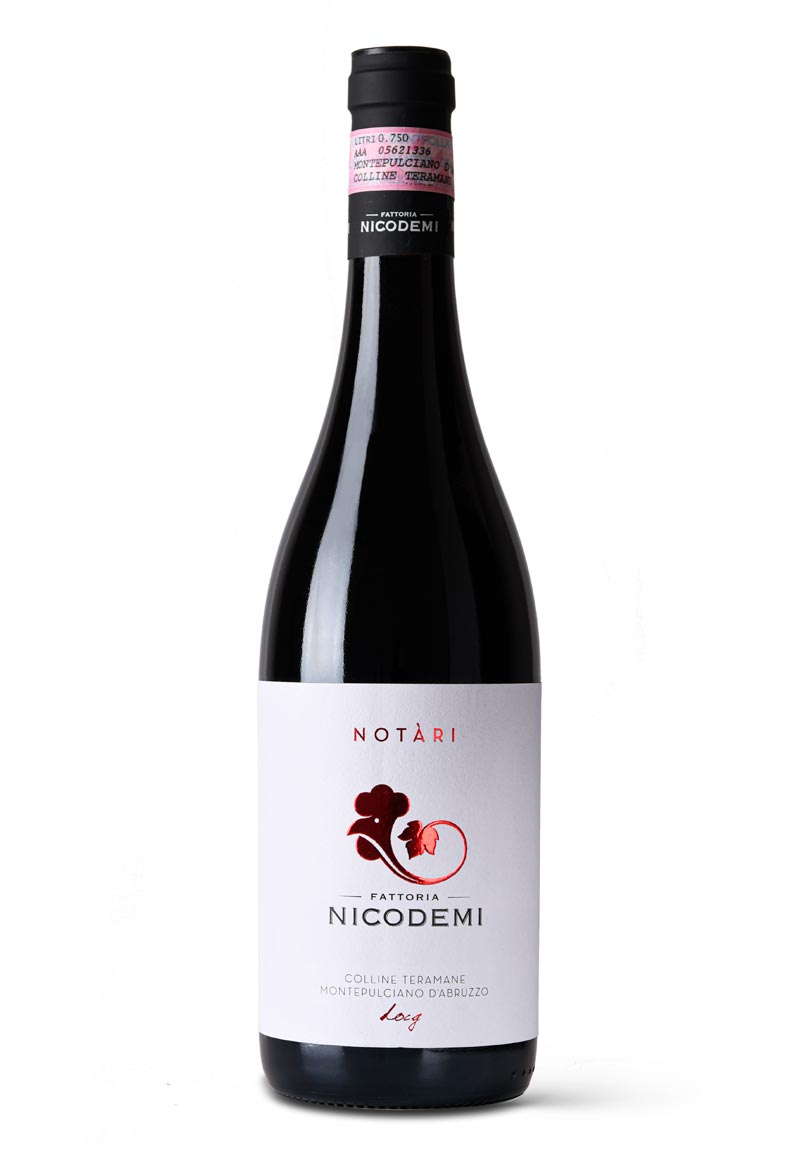 DESIGNATION: Colline Teramane Montepulciano d'Abruzzo DOCG
AREA: Abruzzo – Teramo hills
VARIETY : Montepulciano
ALTITUDE: 300 metres
SOILS: Medium-textured limestone and clay
TRAINING SYSTEM: Spurred cordon, Guyot, Abruzzo pergola
DENSITY: 1,600–2,500 plants/hectare
VINEYARD AGE: >40 years
AVERAGE YIELD: 70 quintals/hectare
HARVEST: Second ten days in October
WINEMAKING METHOD: Maceration for 10 days. Fermentation in steel vats.
AGEING: The wine is decanted to French oak barrels and aged 12 months.
BOTTLE AGEING: 6 months
PRODUCTION: 13,000 750ml bottles – 200 1.5l magnum bottles
SENSORY PROFILE: Intense ruby red hues open the way to a well-structured, well-balanced, persistent wine. An ample nose profile of blackberry, blueberry and blackcurrant notes, hints of red pepper and liquorice, nuanced with balsamic cues. A rich, stylish palate with a long finale.
PAIRINGS: xcellent with hot, spicy cuisine, or with classic Abruzzo dishes like lamb "cacio e ovo".
SERVING TEMPERATURE: 16°-18°C