Trebbiano d'Abruzzo DOC Superiore
The winery's first Trebbiano cru dates back to 2004, emerging from a 50-year-old vineyard selected for the quality of its grapes. The age of the vines and the hilltop site, with northeast aspecting, day–night temperature ranges, and excellent summer ventilation.
All this confer the wine with complexity and elegance, with minerality and tanginess to the fore. Without doubt a Trebbiano true to place and tradition.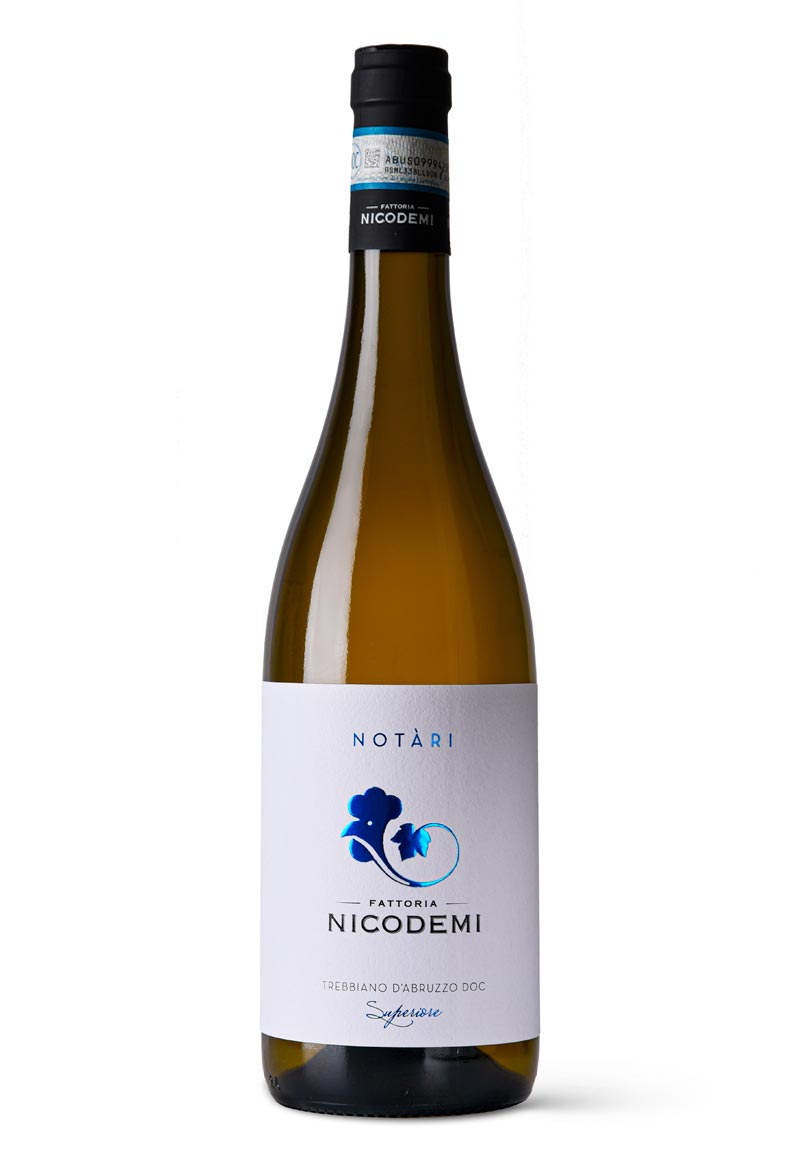 DESIGNATION: Trebbiano D'Abruzzo DOC Superiore
AREA: Abruzzo – Teramo hills
VARIETY: Trebbiano
ALTITUDE: 300 metres
SOILS: Medium-textured limestone and clay
TRAINING SYSTEM: Abruzzo pergola
DENSITY: 1,600 plants/hectare
VINEYARD AGE: >50 years
AVERAGE YIELD: 60 quintals/hectare
HARVEST: Second–third ten days in October
WINEMAKING METHOD: Destemming followed by soft pressing. Low-temperature decantation of must. Fermentation at low temperatures (15–16 °C) with ambient yeasts for about 15 days, in steel vats.
AGEING: On the lees for 6 months with weekly stirring.
BOTTLE AGEING: 4 months
PRODUCTION: 6,000 750ml bottles – 200 1.5l magnum bottles
SENSORY PROFILE: Straw yellow hues usher in a stylish and ample sequence of floral, fruit and aromatic herb notes. The long, lingering flavour is tinged with tanginess perfectly balanced with the softness of the wine, which closes with a persuasive mineral swathe.
PAIRINGS: Excellent with seafood dishes and recommended with mushroom recipes, grilled polenta, cheese. Also good with white meat like saffron chicken.
SERVING TEMPERATURE: 10°-12°C